Universal highload patterns on a specific example of a game server on Haskell
Talk video
Talk presentation
Architecture
Analysis of the architecture of the game server on Haskell. From a high-level model to code features - transactional memory, immutable data structures, actors, queues, parallel and concurrent computing. The model of dynamic scaling, optimization, solved problems and trade-offs.
Reasons for choosing Haskell
What technologies were considered and why they were not used (no spoilers)
Full stack of used technologies and their highload potential
Universal design patterns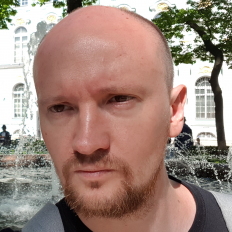 Maksym Bezuglyi
Attracti S.a.r.l
Software architect of complex systems.
The last year is devoted to the development of a system for automating the management of game development.
He created the most complete automation of quality management according to ISO 9001.
He has a special passion for the logic of game servers.