Optimization of a .NET application- is it simple ! / ?
Talk presentation
Optimization of .NET application seems complex and tied full task, but don't hurry up with conclusions. Let's look on several cases from real projects.
For this we:
look under the hood of an application from a real project;
define the metric for optimization;
choose the necessary tools;
find bottlenecks /memory leaks and best practice to resolve them.
We'll improve the application step by step and we'll what with simple analysis and simple best practice we can significantly reduce total resources usage.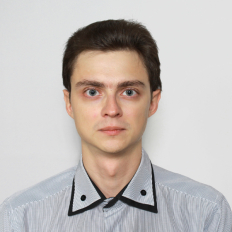 Yevhen Tatarynov
Covent IT
Senior software developer in infrastructure team, Covent IT
15+ years of commercial expertise in software and database development.
10+ year's experience using Microsoft SQL Server (development SQL queries, stored procedure, query analyzing & optimization, database design and administration).
Strong expertise in development utilizing the Microsoft .NET Framework (ASP.NET, WebAPI, desktop application, windows services).
Good at application performance optimization (complex mathematical calculations, algorithms, multithreading, benchmarking, application performance analyzing).
Strong mathematical background (algorithms, modeling, numerical methods) since 2013 PhD in math.
Good experience at unit and integration tests development.