Implementation of modern Enterprise MAUI Applications [ukr]
Talk presentation
How to make a project changeable to apply all new business requirements? In this session - we will focus on practice examples of flexible solutions based on developers' experience with complex projects. Will explain how MVVM looks like when your app has a year of development and how not to lose SOLID till that time. What component structure should you use, and how often will require complete refactoring today to avoid a lot of dirty solutions in the future?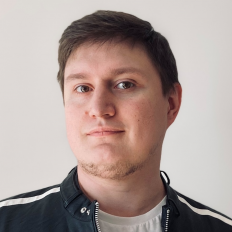 Bohdan Benetskyi
Nexio Management
Microsoft MVP and Xamarin Software Developer from Rzeszow.
Co-organizer of Xamarin Local Events in Rzeszow & Cracow.
Engaged in writing a blog at Medium and development of cross-platform NuGet package for an easy and convenient way to paint different complexity gradients in SkiaSharp for the Xamarin platform.
He enjoys good beer and various discussions about writing programs and their architecture.