Internal processes of KOLO, volunteering and "Povitryana Truvoga"
On Friday, July 8, at 5 p.m., we will hold a charity stream.
The goal of the stream is to raise UAH 300,000 for our defenders on the front line. The money will be donated to the fund KOLO.
Guests:
Yevgen Kovalevskyi ((Co-founder & CTO of the charity fund "KOLO"))
Stepan Tanasiychuk (CEO Stfalcon, co-founder Fwdays, creator of the "Povitryana Truvoga" application)
Yuri Artyukh (Founder of Riverco.de frontend agency)
The stream host is Oleksandr Solovyov (CTO at Kasta)
Guests of the stream will discuss interesting topics of today:
internal processes of KOLO — a team of top IT companies that created a fund to help the Armed Forces of Ukraine.
about the "Povitryana Truvoga" application, which saves the lives of millions of people: where did the idea come from, where do they get the data, did they talk to the ministry before releasing the app, etc.
about volunteering, livecoding, and much more.
Stream link
Number of card: 5375 4112 0222 1342
Paypal: alexander@solovyov.net
BTC: 1CDnTkiJDdJnRcc5X35UkF7up9UbtvFwzZ
ETH (ERC20) i USDT (ERC20): 0x5e86b1f53ceba7e0aadfb224fcb8d2fed9aaa878
Among the top 10 biggest donates, we will randomly draw one keychain. The second will be drawn randomly among all those who will send more than 1,000 UAH. Keychains are made from Russian aircraft.
And Yuri Artyukh randomly will present his cup.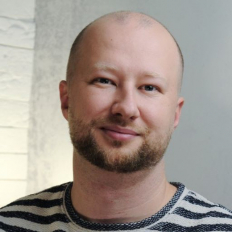 Alexander Solovyov
Kasta
That guy behind @asolovyov
As they said at Hacker News: the author comes off as fairly junior
Habitue of the JavaScript fwdays
Builds the products to be proud of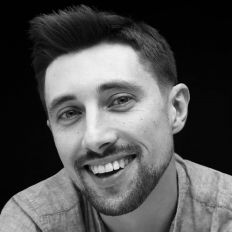 Yuri Artyukh
Riverco.de
Riverco.de frontend agency founder
Long time html/css coder, now having passion in animations and WebGL
Had a blog at cssing, hosts a YouTube channel where he makes live coding on Sundays

Yevgen Kovalevskyi
KOLO
СТО at TECHIIA Holding, Co-founder&CTO KOLO
More than 12 years in the development and launch of digital products
Built dozens of teams from 5 to 130 people
Launched B2B and B2C products on the domestic and international market

Stepan Tanasiychuk
Stfalcon
CEO at Stfalcon
He invented and manages the development of the "Povitryana Truvoga" application, which saves people's lives. 7 million downloads
Co-founder of Fwdays — the largest technical conferences in Ukraine (more than 120 events)
He created the Stfalcon company from scratch, which is among the top 200 global outsourced mobile application development companies
Created a road quality map of Ukraine. At the time of exit from the project, there were 120,000 users who collected information and more than 700,000 km of evaluated roads in the database