Beyond the code или как мониторить ваш PHP сайт
Видео доклада
Презентация доклада
Стабильный и быстрый сайт => довольные пользователи => успешный бизнес.
Хороший сайт это живой организм, он растет и меняется, и как всем живим организмам за ним требуется наблюдение.
Я расскажу об инструментах и методиках, помогающих поддерживать ваш сайт в тонусе на примере PHP сайта.
Важность DevOps культуры
Доступные инструменты для логирования, мониторинга и алертинга
Какие метрики собирать, как их анализировать
Особенности распределенной, микросервисной архитектуры
Опыт upwork.com в этой области
Рассмотрим следующие инструменты:
- Custom solutions
- Google Analytics
- New Relic
- ELK stack (Elasticsearch / Logstash / Kibana)
- Graphite / StatsD / Grafana
- PagerDuty / PostMortems
- Zipkin
- ...
Доклад во многом применим не только к РHP продуктам.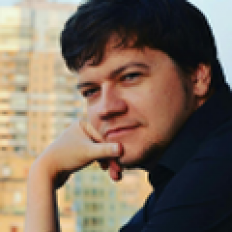 Alexander Makhomet
Upwork
Adviser at the company upwork.com (formerly odesk.com) as a PHP Product Architect
Has over 10 years in PHP and WEB development.
Fwdays Co-founder.
Ergo Place Co-founder.