The Almighty Rabbit Hole
Talk video
It's difficult to get inspired sometimes. We often make the mistake of looking at our own industry for answers and ideas which leads to regurgitation and me-too-ness. For us to stay interested in our careers we need try new things and experiment. And the first step on our path to progress is inspiration.
I spend a lot of my walking life designing SVG animations and interactive design components with JavaScript and in my talk I chat about how and why they came about, the processes, the challenges, the failures and successes and the rabbit holes I dive down to try and discover new techniques and approaches to creating interesting (and often weird) things.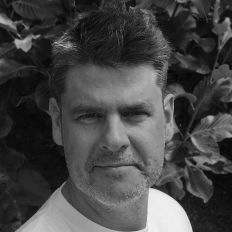 Chris Gannon
Animator, Illustrator and Interactive Designer
Independent animator, illustrator and interactive designer.
Specialist in random nonsense (personal work) and highly detailed and considered interactive design and animation (for clients).
Won two industry CSS Design Awards despite not really liking CSS and never using it in any of his work.
Recently discovered he has an obsession with animating eggs. Obsessive experimentalist.
Loves mixing technologies, techniques and approaches to create new ideas and results.