Beyond The Limitations of Frontend—Onto Fullstack Journey!
Talk video
Talk presentation
As a frontend developer, there are quite a few closed doors in the house of application development for you. For example, if both of your backend colleagues are on vacation, then you might be stuck and not able to deliver full features to your customers anymore. Same goes the other way around, of course. Once you feel quite good and confident in your current specialization, it makes sense to learn more areas in your stack so that you won't be blocked like that, and you can do all the work required from A to Z. This will also make your skill set more valuable (read: higher pay) in companies that want to move faster. In this talk, you are going to learn what Full Stack Developer really is, and how can a frontend developer transition to being one.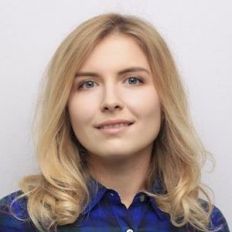 Ilona Demidenko
Zenjob GmbH
Frontend Software Engineer at Zenjob GmbH in Berlin.
Professional interests include web development and web design, focusing on ReactJS applications.
Intrigued by tech blogging, YouTube vlogging for "frontend2fullstack" video series and traveling.
Likes to work hard for things that are worth it.