Multi-cloud with Google Anthos, Kubernetes and Istio. How to stop worry about infrastructure and stop losing money.
Talk video
Talk presentation
Enterprises frequently experience issues associated with hybrid applications across environments such as unknown public cloud security, expensive on-premise data centers, and slow build times. Using Anthos (formerly Cloud Service Platform), Google Kubernetes Engine (GKE) and Istio, companies can transform their architectural approach without compromising security or increasing complexity.
Anthos is comprised of GKE, GKE On-Prem, Istio and Anthos Config Management, as the primary building block. Additionally, Anthos integrates with platform-level services such as Stackdriver, Cloud Build, and Binary Authorization.
The focus of the interactive demonstration includes:
Designing infrastructure for services in GCP and an on-premise data center
Setup of environments using Google Kubernetes Engine and GKE On-Prem
Configuration of Istio on GKE and launch of the demo application
A demonstration of A/B testing with a vote for the final production design of the hybrid cross-environment application.
Target audience: CTOs, Architects, DevOps/System administrators.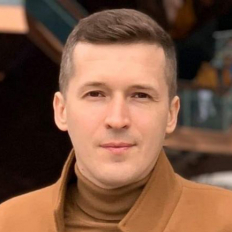 Anton Grishko
SoftServe
DevOps Architect at SoftServe
Has 14 years of experience working as System Administrator, DevOps, DevOps Architect, Head of DevOps
Considers DevOps to be a driving force which can change the whole IT industry
Main specialization is migration projects with small-to-zero downtime
Has production experience working with on-premises and GCP, AWS, Azure, Digital Ocean clouds, however he prefers Google Cloud