ETL is Dead. Long Live Streams with Apache Kafka
The business can't wait, the system can't handle batch processing, and analysts want data to be transmitted and received instantly. And if companies used ETL tools in the 2000s, now the world is moving to more powerful, continuous data platforms that can handle the millions of streams daily. It's time to scale.
In my presentation, I will talk about my experience moving from a packet-oriented ETL to one of today's powerful platforms - Apache Kafka! You will learn how to reduce the backlog and "squeeze maximum" from the distributed Apache Kafka platform, optimize the continuous flow of data in real time and lose nothing. So I invite you to the world of Kafka as part of my presentation!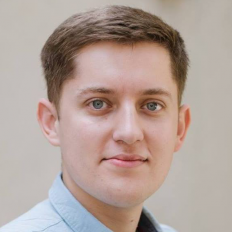 Taras Klioba
Intellias
Data Architect at Intellias/CEO at SQL.ua
Consultant and certified database administrator and developer with 9+ years of experience working with PostgreSQL, SQL Server, MySQL
Database performance tuning expert
Business solutions consultant and implementer