Database Highload. When You Need to Scale and When to Optimize.
Talk video
Talk presentation
To scale or not to scale? This is the question we ask ourselves from time to time looking on our project load growth. Scaling alternatives which we usually consider are: do nothing (will not be covered in this talk), optimize system to handle the increased load without spending money on new machines and licensing (hereinafter just "Optimization"). From the first point of view the decision strategy looks simple: if we have money => scale (up or out), else => optimize. But, as you may guess, the question is more complicated, and in this talk, I will give yo more factors which should be considered and practical examples where scale or optimize strategy should be used.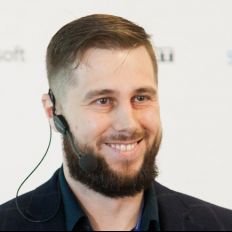 Denis Reznik
Intapp
Works as a Data Architect at Intapp, Inc. Databases - are his passion.
He has a wide experience in the development of highly scalable SQL Server and SQL Azure based projects.
Microsoft Data Platform MVP since 2010.
He often gives talks about SQL Server on conferences and user-group meetings.
He also is a SQL community enthusiast.