DevOps in the Enterprise: what I have learned so far
Talk video
Talk presentation
DevOps
In this presentation, I will share what I have learned in the last years working in the DevOps area with big enterprises at Accenture. I will argue for why Agile and DevOps practices are so important, why it matters for software developers, will share some of the Agile and DevOps lessons that I have learned until now, and will also discuss some anti-patterns. Finally, I will take you through some real-life examples to show you some of the DevOps work that I have been doing.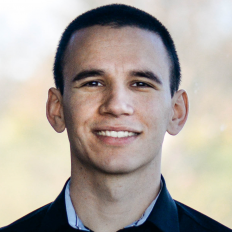 Jose Quaresma
Accenture
DevOps Lead for Accenture in Denmark and part of Accenture Technology.
Main focus is in bringing the best of DevOps' concepts, processes, and methodologies to the enterprise.
He is interested in both the technology and tools as well as the people and culture of aspects of DevOps, Agile, and Lean.