Modern Applications in Xamarin.Forms [ukr]
Talk video
Talk presentation
Mobile App designing & development is very crucial to its success and to ensure that the design is in sync with the users' preferences, the UI/UX trends must be known and implemented. As we know the phrases UI & UX design are increasingly used in mobile app designing. We will take a look at the professionally designed, modern Mobile Application UI and explain how it can be implemented in Xamarin.Forms.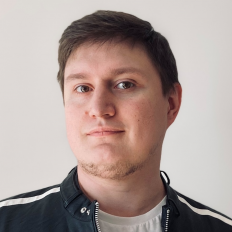 Bohdan Benetskyi
Nexio Management
Microsoft MVP and Xamarin Software Developer from Rzeszow.
Co-organizer of Xamarin Local Events in Rzeszow & Cracow.
Engaged in writing a blog at Medium and development of cross-platform NuGet package for an easy and convenient way to paint different complexity gradients in SkiaSharp for the Xamarin platform.
He enjoys good beer and various discussions about writing programs and their architecture.