[WORKSHOP] Full Stack App via Hipster Cloud [ukr]
When people think about deploying full stack applications in the cloud, they usually think about providers like Azure, AWS, GCP, their notoriously confusing user interfaces, complex CI/CD pipelines, expensive bills, etc. But what if you're working on a hobby project or just want to prototype something out really quick?
It doesn't have to be difficult! In this workshop we will go through the process of creating a simple full stack app, setting up a local development environment for it, and building a complete CI/CD pipeline for its deployment in the "hipster" cloud - with relative ease and zero cost.
We'll rely on (and possibly learn about) the following technologies:
ASP.NET Core
React (CRA + TypeScript)
OpenAPI
PostgreSQL
Docker & Docker Compose
Heroku
Netlify
GitHub Actions
Program:
Introduction
Overview of the technologies we'll be using
Creating an ASP.NET Core API (w/ PostgreSQL)
Running it locally in a Docker container
Creating a React app
Running it locally together with the API using Docker Compose
Using OpenAPI to generate type-safe API client for use in the React app
Setting up CI/CD pipeline using GitHub Actions
Deploying the API to Heroku
Deploying the app to Netlify
Extrapolating: What's next?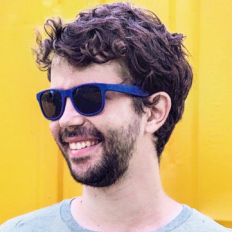 Oleksii Holub
Self-employed
Software consultant focusing on developer tooling & developer experience
He spends some of his free time speaking at conferences, writing technical articles, and doing open source — the projects he maintains have earned over 15000 stars on GitHub and millions of downloads
His community engagement has also been recognized with awards, such as Microsoft MVP and GitHub Star