What is wrong with Dependency Injection? Myths and Truths
Talk video
Talk presentation
It's 2019 and DI is a well-known and established technique on all major platforms and languages. So why can't we still have a clear answer to the questions like 'is DI/IoC container a mandatory thing to apply DI?' or 'what is a true way to implement DI in language/platform X?' or 'is it even a good/useful thing?'.
Let's find those answers together and refresh our memory on the initial goals and targets of DI and its surrounding design patterns.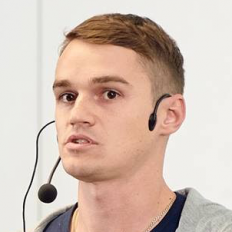 Igor Kochetov
Unity Technologies
Software developer (.Net, Python) with 10+ years of expertise designing and developing backend and client-server applications currently building internal and external tools for Unity Technologies to enhance productivity of QA and R&D teams.
Good engineering practices evangelist, religious about team culture and processes automation.
Conference rat.
Speaker at international and local tech events.