Digital Transformation
What is Digital Transformation? Why is this process necessary and how does it benefit the business? What are the phases of Digital Transformation and who is responsible for what?
What are the famous examples of Digital Transformation that you know? What does Software Architecture have to do with this process and what is the impact of Architecture on Digital Transformation?
What is required for a successful Digital Transformation?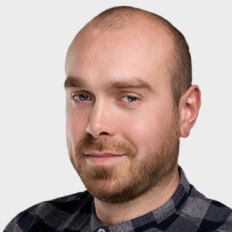 Oleksandr Savchenko
Solutioning Director @ Ciklum
Has more than 14 years in IT (inc. 6+ years enterprise and software architecture)
Winner of Ukrainian IT Awards in category Software Engineering in 2019 and member of jury in 2020.
SEI/TOGAF/ITIL trained specialist, ICAgile Certified Professional, AWS accredited specialist.
Speaker on different global conferences, meet-ups, workshops, author of courses and actively leads the engineering communities.
HWent from developer to technical lead, architect, director, head of departments.
Managed departments with 250+ FTE, led big programs (100+ engineers) from different business domains, modern technology stacks and complexity.
Provided different services and participated in: portfolio/program management, architecture design and evaluation, pre-sales, workshops with clients & service providers, software development, technical audit, team assessment, cloud adoption, mentoring & coaching, financial/technical/process improvement advisory and consulting, financial planning & forecasting.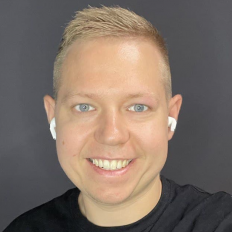 Yehor Herasymchuk
Dots Platform, Founder & CTO
Founder/CTO at Dots Platform
Certified Laravel Developer
His team develops a saas solution for food delivery business automation
Has been working as a backend developer for more than 10+ years
Maintains a Telegram channel where he talks about the product
He talks about architecture and backend on his YouTube channel
Author and mentor of Laravel and PHP courses
Yehor codes for himself in free time, and as a result, he has become a winner of UaWebChallenge
Always tries to make things simple

Oleksandr Shkurko
Solution Architect
11 years in E-commerce and business process automation
Solution Architect
Speaker at conferences dedicated to E-commerce