The death of security as we know it: Platform and Security Engineering join forces to build more secure and robust applications [eng]
Talk presentation
Fully automated attacks take companies into insolvency. The attackers use the latest automation technology to break into your company, making it nearly impossible to prevent an attack. The only question left: when will it happen?
While the tech industry has advanced in the last decade towards platform engineering and multiple releases per hour, security tooling and culture have yet to catch up. Working with the most advanced companies with high security and privacy requirements, we observed a shift in how those teams collaborate.
This talk shares the learnings from hundreds of discussions and how companies use new approaches to build and ship more robust application delivery with platform and security engineering.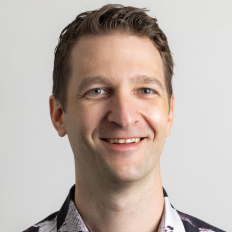 Christoph Hartmann
Mondoo
Christoph Hartmann, co-founder and Chief Technology Officer at Mondoo, wants to make the world more secure
Christoph's cloud security experience began 15 years ago at Deutsche Telekom. He secured critical infrastructure at scale and co-developed the widely adopted open source security project dev-sec.io
Building on this experience, he co-founded Vulcano Security and initiated the open source project InSpec, which helps Fortune 100 companies automate compliance assessments for Linux and Windows. Vulcano Security was quickly acquired by DevOps automation leader Chef Software. Christoph served as Engineering Director at Chef and was responsible for globally scaling the compliance engineering team