VocalicsAI. Artificial intelligence removes language barriers [ua]
Talk video
Talk presentation
Imagine a world in which Hollywood actors speak Ukrainian and the premiere of the film takes place in several languages! When watching, you choose the language that is closest to you and at the same time perceive the original play of foreign actors, where their intonations and emotions sound natural. When you are learning something new and can watch 3blue1brown lectures in Ukrainian, or while preparing for a trip, watching the Spanish-speaking blogger's YouTube channel about Mexico, which sounds convincing in English, although he has never mastered it perfectly. A world where the meaning of the utterance is not lost in translations and dubbing, but is objectively broadcasts regardless of the language, where the authenticity of the utterance travels beyond the boundaries of one language and is freely perceived by foreign listeners.
In Vocalics AI we create algorithms for high-quality, applied language synthesis. I will tell you about our current achievements and future plans, as well as why high-quality language synthesis is difficult and exciting at the same time!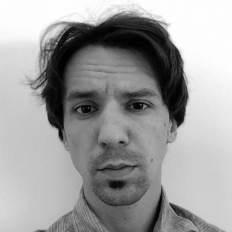 Taras Sereda
VocalicsAI
Co-founder and Director of Research at VocalicsAI
Machine learning researcher and entrepreneur, working on algorithms for language synthesis.
In his free time rides a bike or creates an analog synthesizer.