OCR in the Wild World of Social Media
Talk video
Talk presentation
За день користувачі соціальних мереж постять десятки мільйонів різних картинок. За статистикою кожна третя містить текст. Це може бути і свіжий веселий мем і звичайне селфі в футболці, яке містить напис та фото обкладинки нової книжки з невеликим рев'ю. Всі ці картинки можуть містити згадки різних брендів. Тому задача розпізнавання текстів на зображеннях і їх подальший аналіз дуже цікава для social media listening'а. Ми поговоримо про поточні SOTA підходи та як невеликими зусиллями натренувати власну модель для розпізнавання.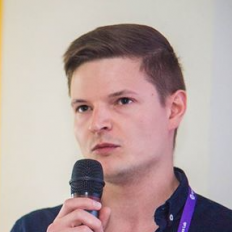 Evgen Terpil
YouScan
Head of Data Science squad at YouScan.
Teaches different models for NLP and CV tasks.
Interested in Deep Learning and Social Network Analysis.