Natural Language Processing [Discussion]
Discussion video
Some of the best experts in the world will participate in the NLP discussion: Thomas Wolf and Braden Hancock, whose teams are involved in creating SOTA solutions for various NLP tasks; makes it relatively easy to apply SOTA solutions in the industry. Also in the discussion will be experts from the strongest NLP teams in the industry in Ukraine (YouScan and Grammarly), who are experienced in solving various problems within their products.
The discussion will discuss the latest SOTA models in language modeling, their use to solve other NLP problems; approaches to transfer learning; their use in production; the benefits of multitask learning; data features, markup quality, and self-supervised approaches.
Vote and propose your topic here - https://app.sli.do/event/sqzeachm/live/questions
Moderatorр:
Vitaliy Radchenko (Data Scientist @ YouScan)
Experts:
Thomas Wolf(Lead the Science team @ HuggingFace Inc.)
Braden Hancock (PhD in Computer Science from Stanford University)
Maksym Bevza (Research Scientist @ Grammarly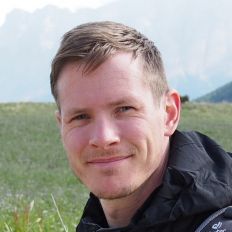 Thomas Wolf
Hugging Face Inc.
Co-founder and Chief Science Officer of Hugging Face. His team is on a mission to advance and democratize NLP for everyone
Prior to Hugging Face, Thomas gained a Ph.D. in quantum physics, and later a law degree
He worked as a European Patent Attorney for 5 years, assisting a portfolio of startups and big companies to build and defend their Intellectual Property assets

Braden Hancock
Stanford University
PhD in Computer Science from Stanford University, with prior work at Google, Facebook, and MIT.
Researches machine learning systems, focusing on how to get supervision signal from a human into a model as quickly, easily, and efficiently as possible.
Core developer of the Snorkel open-source project, recently featured on the Google AI blog.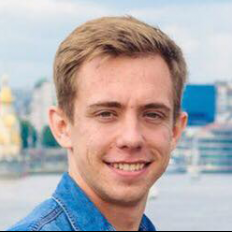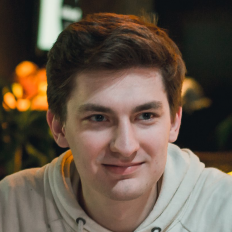 Vitaliy Radchenko
Scorum AI
Data Scientist at Scorum AI
Main interest is NLP, where he has a lot of experience in solving different problems from scratch to production deployment. Now working on recommender systems. Besides, he has relevant experience in Time Series, anomaly detection, AutoML, and classical tasks.
Occasionally, he is a data science courses lecturer and helps with meetups organization.