Feature engineering for abusive language detection for the Ukrainian language on Twitter
Talk presentation
Abusive language detection is a critical issue that many popular social platforms are trying to solve. Though this task has been thoroughly studied for English, it has yet to be solved for low-resource languages such as Ukrainian, given that we have little data and scarce tools available to work with. Let's try to solve this problem from the perspective of computational linguistics and identify the most significant features of hate speech.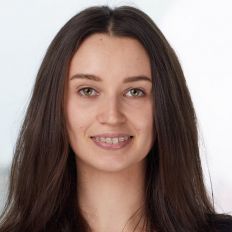 Valeriia Lakusta
Grammarly
After graduation from Taras Shevchenko University worked as a Computational Linguist in the domain of Arabic-Russian machine translation and as a Natural Language Understanding developer for the chat-bots.
Currently working on style checks at Grammarly.
The research field of interest is abusive language, particularly its sociolinguistic aspects in Egyptian dialect.