Continuous Delivery of ML Pipelines to Production
Here in DS team in WIX we want to help to create stunning sites by applying recent achievement of AI research to production. Since Data Science engineering practices are still not fully shaped we found out that it is crucial to bring the best practices from software engineering - give Data Scientist ability to deliver models fast without loss in quality and computation efficiency to stay competitive in this overhyped market. To achieve this we are developing our own infrastructure for creating pipelines and deploying them to production with minimum (to none) engineer involvement.
This talk will cover initial motivation, solved technical issues and lessons learned while building such ML delivery system.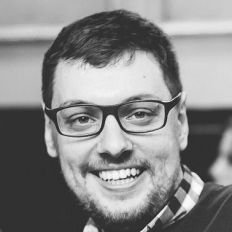 Oleksii Moskalenko
Wix
Lead Algorithm Engineer in Data Science Team at Wix
Has more than 10 years experience as Software Engineering and has been shifting towards Data Engineering and Data Science Engineering in the last 4 years
Prior to Wix had been working in US-based startups People.ai and Healthjoy focusing on the architecture of big-data pipelines
Has recently received Master Degree in Data Science from Ukrainian Catholic University
Primary areas of interest: Practical application of Machine Learning, Graph Algorithms, Sublinear Algorithms, Distributed Systems