Why employer brand is a " must have" on the modern labor market
Talk presentation
Why employer brand is a " must have" on the modern labor market.
Smart investments in Employee Value Proposition - how to make a decision what to invest in.
Key metrics for success measurement.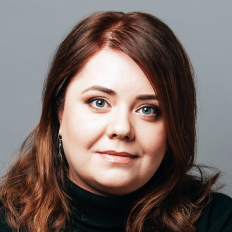 Larisa Bruver
1+1 media [HR]
Since 2017, every year Larissa became a top five ranking of «Top 35 HR and 35» and in the top-HR Leaders of Ukraine according hh.ua.
Has the most prestigious certificates in HR − GPHR (Global Professional in Human Resources) and HRMP (Human Resource Management Professional).
A member of professional organizations− SHRM (Society for Human Resource Management) and CIPD (Chartered Institute of Personnel Development).
A student at Oxford University, where studies organizational leadership.
In 2017, 1+1 media became one of the top 20 «Employer Ratings of Ukraine – 2017», according to the results of the study of the international HR portal HeadHunter Ukraine, and HR-team and innovations in the HR by the group were included in the TOP-10 rating of the magazine «BUSINESS».