Lead Generation: Deep Dive. Hacks and tips on how to get these new leads and scale your pipeline.
Talk presentation
Are you sure that you know your niche? Do you find it easy to find your leads? Do you know all the stakeholders and the decision makers in your business? Why do they choose you and not someone else? What makes you unique?
If you did not answer "yes" to at least one question then my speech will be helpful for you.
I will talk about search methods, systematic warm-up frameworks and before the leads get into the sales rep's pipeline. I will also share how to built cross touch follow-up sequences via e-mail, voice mail, LinkedIn and how to distinguish a high-quality lead from the trash one.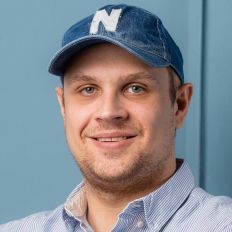 Igor Carpets
Grammarly [Sales]
Head of Sales at Grammarly
Sales and marketing professional focused on enterprise sales in IT and ED Tech market.
Has a passion for building scalable and sustainable sales processes that driving predictable results.