Architecture assessment from classics to details [ukr]
Talk presentation
We will talk about architecture assessment and SEI ATAM methodology in detail. We also review Quality Attribute Workshop on a high level and find differences between quantitative and qualitative analysis. The assessment process can be represented as a set of activities roughly split into assessment preparation, collection of the important data and stakeholders' inputs, architecture analysis, and, finally, presentation of findings and recommendations. Finally, we will review the assessment document and some examples.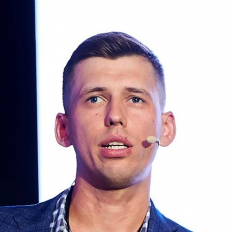 Dmytro Ovcharenko
N-iX, Director of Technology Office
Director of Technology Office at N-iX.
Dima has got over 15-year experience in IT.
For the last decade, Dima has lead System Architecture Group, crucial technology directions and consulting services in one of the biggest Ukrainian service companies.
As a technology leader, Dima continues growing architecture and consulting experience in the N-iX company.
As an architecture trainer and speaker Dima tries to share his experience with the community via custom training, conferences, and architecture meetups.