Payment System: Survival Guide [ukr]
Talk presentation
In our talk, we will discuss the architecture of the payment system and the transaction flow, how it should work, and how it works in reality.
Using the example of the hype around Ukrposhta stamps sale, we will see the real problems faced by our system and other financial companies and banks in the Ukrainian fintech.
Also, we will learn how to deal with bottlenecks and tune them in our architecture and critical system components step by step.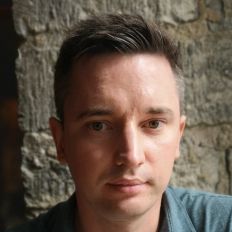 Oleksandr Tarasenko
RozetkaPay, CTO
Chief Technology Officer of Fintech at RozetkaPay
Has 15 years of experience in web development
For the last four years has been building and managing a large scalable fintech project focused on Ukrainian e-commerce leaders
He has been mentoring young talents in Ukrainian IT for many years
Volunteering, helps launch projects that bring Ukraine closer to victory in the war with russia