Architect in Consulting: all you wanted to know about "Discovery" [rus]
Talk presentation
We will review general consulting phases and the architecture role in them. You will understand the difference between presale, discovery, and assessment phases. We will review the discovery in detail: onside and offside parts. What are the most important activities before an onside visit? We will review the usual team composition for covering discovery tasks. Types of requirements, architecture methodologies, architecture documents, and many other activities covered by architects.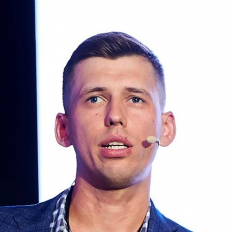 Dmytro Ovcharenko
N-iX
Director of Technology Office at N-iX.
Dima has got over 15-year experience in IT.
For the last decade, Dima has lead System Architecture Group, crucial technology directions and consulting services in one of the biggest Ukrainian service companies.
As a technology leader, Dima continues growing architecture and consulting experience in the N-iX company.
As an architecture trainer and speaker Dima tries to share his experience with the community via custom training, conferences, and architecture meetups.