We are efficiently combines industry-specific knowledge and technological expertise to transform the operations of companies from a wide range of industries. Infopulse has expertise in banking, telecommunications, e-commerce, oil & gas, hi-tech.
The company's international operations started with a trip to France, and now Infopulse is a digital transformation partner for 280 + customers from more than 40 countries. Infopulse's clients include leading global brands and companies: BICS, Bosch, British American Tobacco, Citrix, Credit Agricole, Delta Wilmar, ING Bank, Microsoft, OLX Group, OTP Bank, UkrSibbank BNP Paribas Group, Vodafone, and many others. Infopulse is listed among the 2022 Top 100 global outsourcing companies for the 5th time by the International Association of Outsourcing Professionals.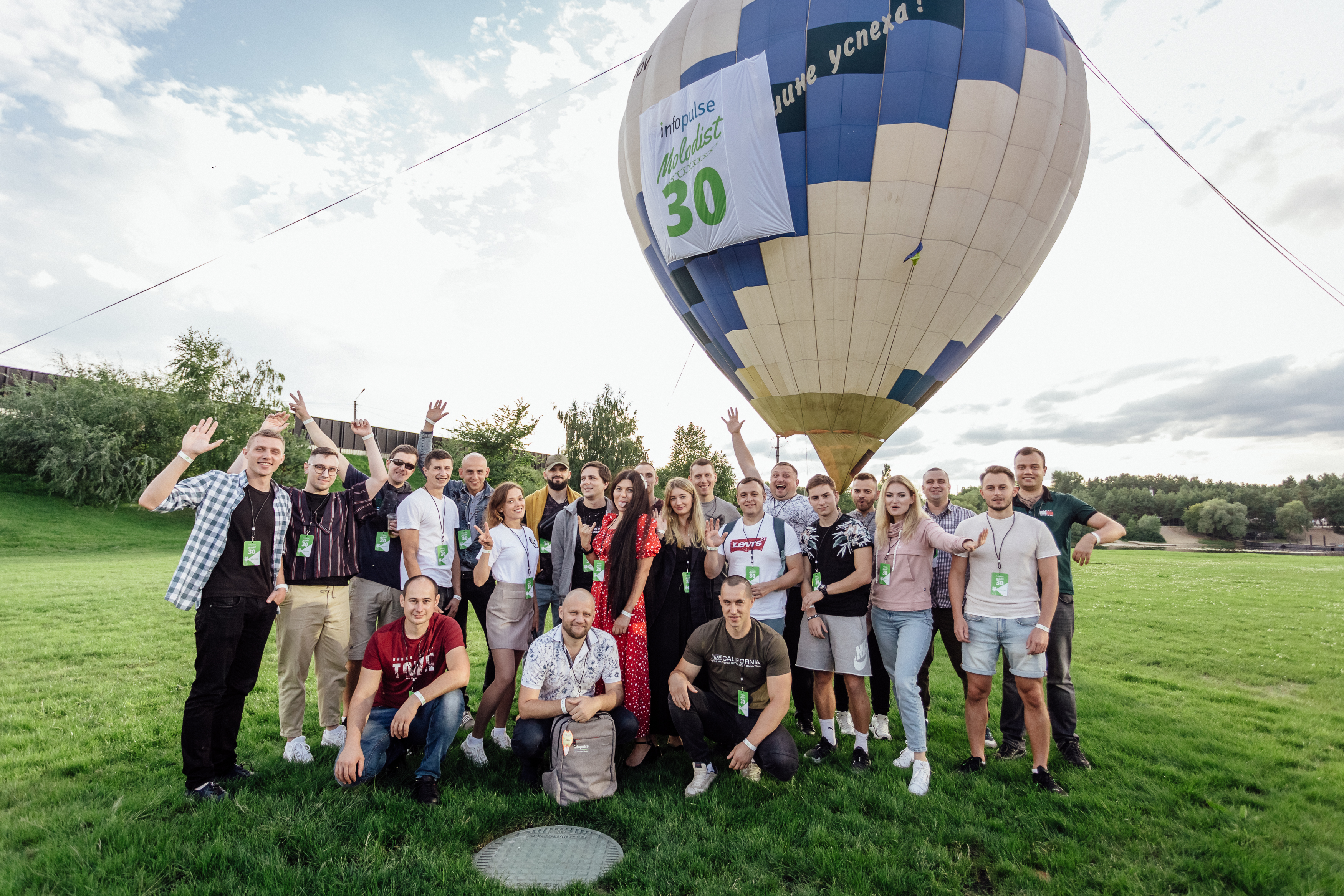 Our Vision and Values
Our team creates the future together with colleagues, clients, and partners. Our strength lies in the diversity of views and unity of principles that we adhere to every day. Business development, organizational, professional, and personal growth stem from the basic values of Infopulse:
Involvement
Flexibility
Innovation
Openness
In the fall of 2018, Infopulse opened a delivery center in Warsaw, Poland, under the brand name "Infopulse Poland". In just a few years, Infopulse Poland became one of the leading providers of IT services in our country.
Global Outsourcing 100 list
2021 Outsourcing Star Gala award
Part of Pro Progressio Club
Offices in 4 major polish cities