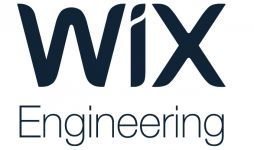 Wix.com is a leading cloud-based web development platform with more than 130 million users worldwide. Wix was founded on the belief that the Internet should be accessible to everyone to develop, create, and contribute. Our Software Engineering culture is based on developers who love their work, are passionate about technology, and believe that nothing is impossible. We deploy hundreds of times a day and design our software for ease of change. We use TDD with Scala and JS to develop our microservices, encourage C/I, and we give back to the community by speaking at developer events and contributing to Open-Source. Wix's headquarters are in Tel Aviv, Israel with offices in Be'er Sheva, San Francisco, New York, Miami, Berlin, Vilnius, Kiev, and Dnepropetrovsk.
You are: A skilled JavaScript/TypeScript developer with at least 4 years' experience. You're knowledgeable and experienced with React, React Native or other JavaScript frameworks, know what functional programming is and are familiar with standard enterprise applications/architecture practices.
Skills required
You're knowledgeable and experienced with React, React Native or other JavaScript frameworks, know what functional programming is and are familiar with standard enterprise applications/architecture practices.
It will be a plus
Bonus points if you've contributed to open source projects, are familiar with Android/iOS development or TDD, and have played around with continuous integration and automated testing in the past.
Responsibilities
As a Mobile Engineer, you will: Work with TypeScript, React, React Native or Native code bases. Be in charge of developing new features for our mobile application with over 2 million users. Write TDD and clean code. Improve your skills and learn from top-notch engineers.
Warning
If you want to submit your resume and apply for a vacancy, then you need to register.
You can register using the link Sign in