How to make mistakes correctly [ukr]
Talk video
Talk presentation
How to live if the monitoring system reports thousands of errors every day?
How to prioritize them?
How to talk to the manager about allocating time for these problems?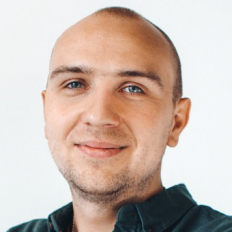 Yozhef Hisem
MacPaw
Staff Software Engineer at MacPaw
He has been programming in PHP for more than 6 years - at the same time, he is actively looking towards the development of other programming languages.
Engaged in architectural solutions, implements best practices, monitors code style (PSR is not empty words for Yozhef).
In his spare time he contributes to open source, actively supports BDD and promotes it in his projects. Also tries himself in the role of speaker, from time to time.