Phalcon - cамый быстрый PHP Framework. Разработка highload проекта
Это фреймворк для PHP, который написан на C и скомпилирован в расширение под PHP.
В докладе хочу показать:
Быстродействие по сравнению с другими фреймворками (различные диаграммы)
Модульная система
Способ подключения других библиотек
DI
Routing (преимущества и недостатки)
Events
ORM
ODM для MongoDb
Forms (преимущества и недостатки)
View-layer (преимущества и недостатки)
Пример простого приложения (Controller, Entity или Collection, Form, View), а также его небольшое сравнение с несколькими популярными фреймворками (ZF, Symfony)
Пример нагрузочного тестирования проекта на ZendFramework 1 + ORM Doctrine 1 (MySQL) и этого же проекта написанного на Phalcon + MongoDb
Консоль Phalcon Devtools для Phalcon (https://github.com/phalcon/phalcon-devtools)
Презентация доклада
Видео доклада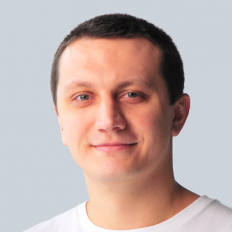 Alexander Torosh
Demio Inc.
Director Of Engineering at Demio Inc.
Senior Software Engineer with 10 years of experience.
Builds architecture for projects of varying complexity.
He likes coding with PHP, Node.js, and Go-language.
Keeping a balance between work, family, and health.