Relational Database Design. Normalize till it hurts, then Denormalize till it works
Видео доклада
Презентация доклада
Когда задают вопрос: "Что такое хороший дизайн базы данных?", - первое что всплывает в голове - нормализация и правила, которые нам рассказывали ещё в институте. Но почему-то всё чаще мы слышим что нормализация это зло, сейчас диски и память дешёвые, и в принципе лучше иметь денормализированную схему.
Но так ли это?
В этом мы и разберёмся в ходе доклада, посмотрев реальные примеры, преимущества и недостатки как нормализации, так и денормализации.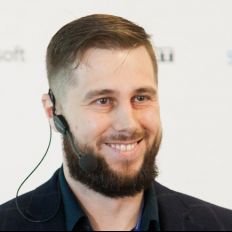 Denis Reznik
Intapp
Works as a Data Architect at Intapp, Inc. Databases - are his passion.
He has a wide experience in the development of highly scalable SQL Server and SQL Azure based projects.
Microsoft Data Platform MVP since 2010.
He often gives talks about SQL Server on conferences and user-group meetings.
He also is a SQL community enthusiast.