Utilizing Strategic Domain-Driven Design in frontend architecture
Architecting software, especially on a large-scale where it needs to meet the business requirements is always a challenge and your next frontend apps whether you use React, Vue, Angular or anything else, are not an exception. Strategic Domain-Driven Design techniques ensure your application is optimized to support business goals while identifying cohesive modules, known as a bounded context which creates a maintainable, comprehensible codebase by isolating dependencies and describe business value.
In this talk, I explorer the idea of the ubiquitous language, the bounded context, sub-domains and utilize them by using monorepo and microservices, web components and more which can be easily scaled and maintained.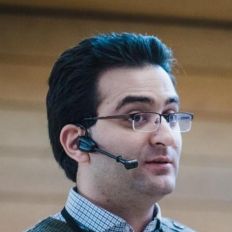 Majid Hajian
Softiware
A passionate software developer with years of developing and architecting complex web and mobile applications
He is passionate about web platform especially flutter, IoT, PWAs, and performance
He loves sharing his knowledge with the community by writing and speaking, contributing to open source and organizing meetups and events
The author of "Progressive web app with Angular" book by Apress and "Progressive Web Apps" video course by PacktPub and Udemy
Co-organizer of a few mobile and web meetups in Norway as well as Nordic conferences for mobile and Angular, Mobile Era and ngVikings