The eternal battle for productivity
How productive and fast is your web application? How can you objectively assess its performance in general? Should you always aim for a perfect score of 100 from Lighthouse?
In my talk, I will share my experience working on Grammarly's product offerings. I will also offer my thoughts on how to improve the performance of your own online product — and why that's worth fighting for.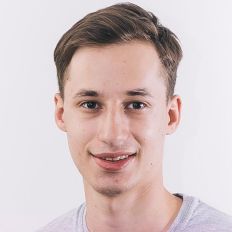 Gregory Shehet
Grammarly
Software Engineer at Grammarly
I'm writing a Front-end digest on DOU
In free time I am contributing to open-source and traveling
I like functional programming