The Most Annoying Website (aka "The Power of the Web Platform")
Talk video
Talk presentation
The web platform in 2017 is powerful. What if we used that power for evil? What kind of terrible UX could we create if our goal was to build the worst web page in the world? Watch Feross live code his way deep into the web platform, while demonstrating how new and old APIs can be used and abused for fun!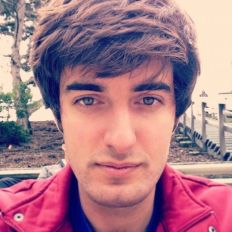 Feross Aboukhadijeh
WebTorrent
Mad scientist who enjoys building software that makes people say "Wow, I didn't know that was possible!".
Since graduating from Stanford in 2012, he's worked on a series of innovative products including PeerCDN, a peer-to-peer content delivery network that was acquired by Yahoo.
Creator and maintainer of several popular open source projects including WebTorrent and Standard.