Concurrent React 18. "I might do it later"
Talk presentation
Brief overview of useful data structures.
Emphasize what React Fiber is and why we need it.
Talk about how React associates updates and hooks with particular functional components.
Look at the React "workLoop". Show what's happening when we update the state under the hood.
Find out what "React Lane" is? And which role it plays in scheduling.
See some practical tricks that React uses in task batching and scheduling.
With the knowledge we have try to understand how new concurrent features work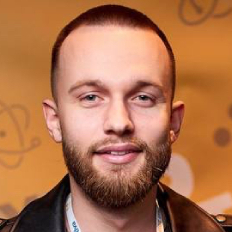 Mykola Yenin
airSlate
Senior Software Engineer with more than 5 years in web development. Has experience working in big international teams for Unicorn companies, and tiny Silicon Valley startups, mainly as a front-end software engineer.
airSlate technical committee member as a front-end expert.
Does teaching and mentoring. Since the war outbreak, his friend and Mykola created an educational JS group, for people who lost their job and successfully prepared them for a confident junior level.
He believes if you can not explain something well it means you do not know it really well.
Addicted to understanding the depth of things.
Likes sports in all its forms.