What does it take to build a host?
Talk video
Talk presentation
Real hardware in the data center: everything you wanted to know but didn't know how to ask.
2020: how to build a server if you don't use clouds
How to get rid of or reduce problems when ordering, allocating, and mounting the hardware
Yes, there are people working in your data center (If you have one)!
What is hidden in between the server's power button activation and its appearance in your internal system
Automation and its role in the process: do exactly what is necessary and enough!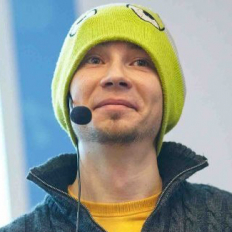 Anton Turetckii
Badoo
System reliability engineer at Badoo (service engineering department)
Anton really likes to solve infrastructure problems
Skilled systems administrator experienced in designing, developing, implementing, troubleshooting, and supporting 24/7 systems and environments with a really high load
"If it seems that something can be automated, then most likely it should have been done for a long time"
Anton works in the tech team behind social networking apps Bumble and Badoo. The products help millions of people build meaningful connections around the world