UniSender architecture. Growth from 100kk to 1.5kkk letters per month
Talk video
Talk presentation
Architecture in 2013 comes from scratch, so is there any hope for the future? Business is primarily about money, but what if the balance between technical improvements and a beautiful look is not maintained.
"Emergency 2015" - the limit after which you need to make drastic changes in the technical component. Carte blanche from business and a rough idea of where to start the transformation.
Why did you choose to go through refactoring? Why did you decide to split the monolith into microservices in 2015, when the hype was just emerging, instead of SOA and monolith? How did you choose where to start? How AWS S3 defeated Ceph and helped save the nerves and funds of DevOps? What nodes of the system have provided us with the opportunity to grow 10-15 times in 5 years without spending much more money on vertical scaling? Stable 1.5 billion letters in 2020.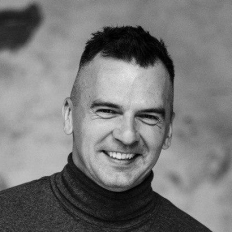 Oleksandr Brychuk
UniSender
CTO in UniSender
Graduated from TNEU with a degree in computer systems and networks engineering
Has been working in IT since 2006
Came in UniSender at the end of 2013 to the position of team leader, a few years later he also began to organize the work of the entire IT department. And has grown to the position of CTO