Services Observability
Each development team sooner or later faces the need to deal with the system problems and finding the roots of them. Quite often, the solutions consist of dozens or even hundreds of services, and it takes a while to locate the problem and analyze what caused it. In addition, these processes directly affect team performance.
Today Wirex platform has around 250 types of services, many of which are involved in B2C scripts. If there is a problem with any of these services, it could potentially affect the end-users and their experience with the platform. Our team develops B2C services, and when users have problems, we are the first to locate them and find their causes. It is extremely important for us to do this as quickly and efficiently as possible.
In this talk, I will talk about our experience in setting up service monitoring to effectively address the mentioned above issues.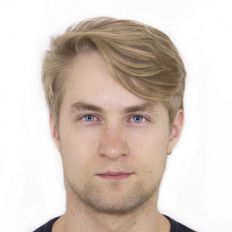 Yevhenii Kokhan
Wirex
B2C Back-End Team Lead at Wirex R&D Center
Has experience in building highly available and reliable distributed systems
Used to work at Microsoft building Microsoft Teams and Skype cloud meeting recording services
Today works on extending B2C back-end ecosystem with many services at Wirex, focusing on improving their observability and shipping new ones
Has interest and expertise in distributed and cloud-based solutions, multithreading, and algorithms