BioNLP. Problems of current solutions. Solving current problems
Today we're observing one of the most intensive phases of BioNLP development in history due to Covid-19 pandemic.
During the speech, you'll know more about current BioNLP status, about the problems that we, as the scientific BioNLP community, face in present times. The speech is structured around the list of problems that BioNLP is currently trying to solve in the context of data sets, models, libraries, and architectures.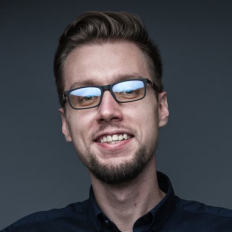 Mykhailo Sokolov
Dex Technologies
CTO and co-founder at Dex Technologies
Michael is a data strategist, NLP expert, and systems architect
Successfully implemented dozens of large projects, including projects for the US government, and achieved state-of-the-art results in QA systems
He runs his own data science R&D company and coordinates several companies in the development and delivery of AI software and solutions for IT, Healthcare, Finances, Cybersecurity, Retail, and other fields