[Workshop] How to document your decisions [rus]
Talk presentation
We will perform architecture kata around a proposed business case. We will review ADD in detail. How usually architecture vision document looks like. How to match your architecture drivers and proposed architecture decisions in architecture views. We will review what is ATAM and how to perform analysis of your decisions in the right way. And finally, we will create an architecture vision document from scratch.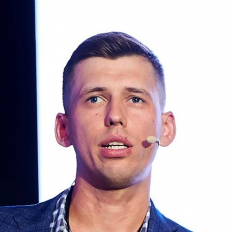 Dmytro Ovcharenko
N-iX
Director of Technology Office at N-iX.
Dima has got over 15-year experience in IT.
For the last decade, Dima has lead System Architecture Group, crucial technology directions and consulting services in one of the biggest Ukrainian service companies.
As a technology leader, Dima continues growing architecture and consulting experience in the N-iX company.
As an architecture trainer and speaker Dima tries to share his experience with the community via custom training, conferences, and architecture meetups.