Architecture in EdTech and personalized content CI / CD pipeline [rus]
Talk presentation
A complete 360* Solution architecture plan, its relationship to the Enterprise and Application (System Design) system architecture and product solutions, data, and process models, SDLC, and DevOps.
Agile architecture with a minimum of artifacts (for the presentation, Maksym will have to make those that were not done for production.
Tech stack and reasons. Front-end and back-end microservices, queues, integrations. Development and prod. From docker-compose to k8s and hybrid cloud (video processing and storage in premium, audio, logic, and business data in Azure).
Pipeline from LaTeX, PDF, PNG, UML (PlantUML, Visual Paradigm), voice guidance.
Separate NFRs for each microservice.
Challenges and solutions.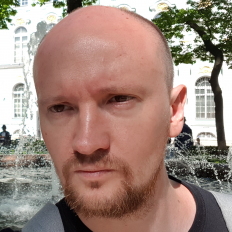 Maksym Bezuglyi
Attracti S.a.r.l
20 years in IT. CEO of Attracti S.a.r.l (Switzerland).
Founder of International Software Architect Club.
Extensive expertise in software architecture, management, development
Most interesting project is the full automation of ISO 9001.