Protractor Tips & Tricks
Видео доклада
Презентация доклада
Вы пишете е2е тесты для вашего приложения иони даже работают, но интуиция подсказывает что не так. При каждом незначительном изменении html, приходится править тесты. Со временем их тяжело читать, дописывать и поддерживать. Звучит знакомо?
В этой лекции мы обсудим примеры и практики, которые решаю эти и многие другие проблемы. Эти практики - результат, накопленный за несколько лет написания и поддержки более тысячи тестов в WIX среди разных команд.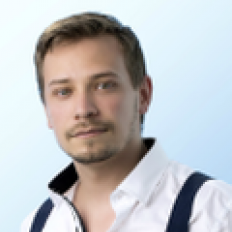 Sergey Bolshchikov
Wix
Developer Advocate at Wix with great passion to technology and knowledge sharing with 7 years of experience.
Co-organizer of YouGottaLoveFrontend Conference and Ember-IL meetup group in Tel Aviv, Israel.
M.Sc. in Information Systems from Technion - Israel Institute of Technology.